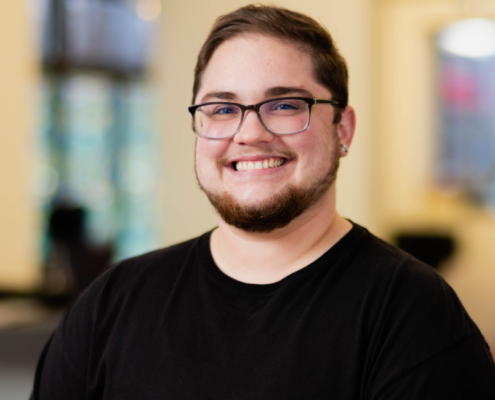 Ken
Veterinary Technician
Ken began his journey in the Veterinary world at the young age of 14. He gradually worked his way up the ranks at Mass-RI Veterinary ER in Swansea for 12 years. After parting, he gained a few years experience in general practice before joining the Armory AH team in June of 2022.
Working with animals has always been a passion of his. Ken's fur family includes two dogs, Oliver and Petunia, and two cats, Remy and Boone.
He enjoys making people laugh and does his best to crack a good joke when necessary. When he isn't working he enjoys spending time with his partner, Chloe, mini road trips, going out dancing and exploring the next art festival that comes around.